Layout Builder
What is the Layout Builder?​
Drupal's Layout Builder is a visual design tool which allows content editors and site builders to easily and quickly create visual layouts for displaying content. Users can customize how content is arranged on a single page, or across types of content, or even create custom landing pages with an easy to use drag-and-drop interface. TheMAG utilizes and extends Drupal Layout Builder to make website building as simple and easy as ever..
Adding Sections​
Sections are the top-level building blocks of Page Layouts. To add a section:
Click on the Add Section button.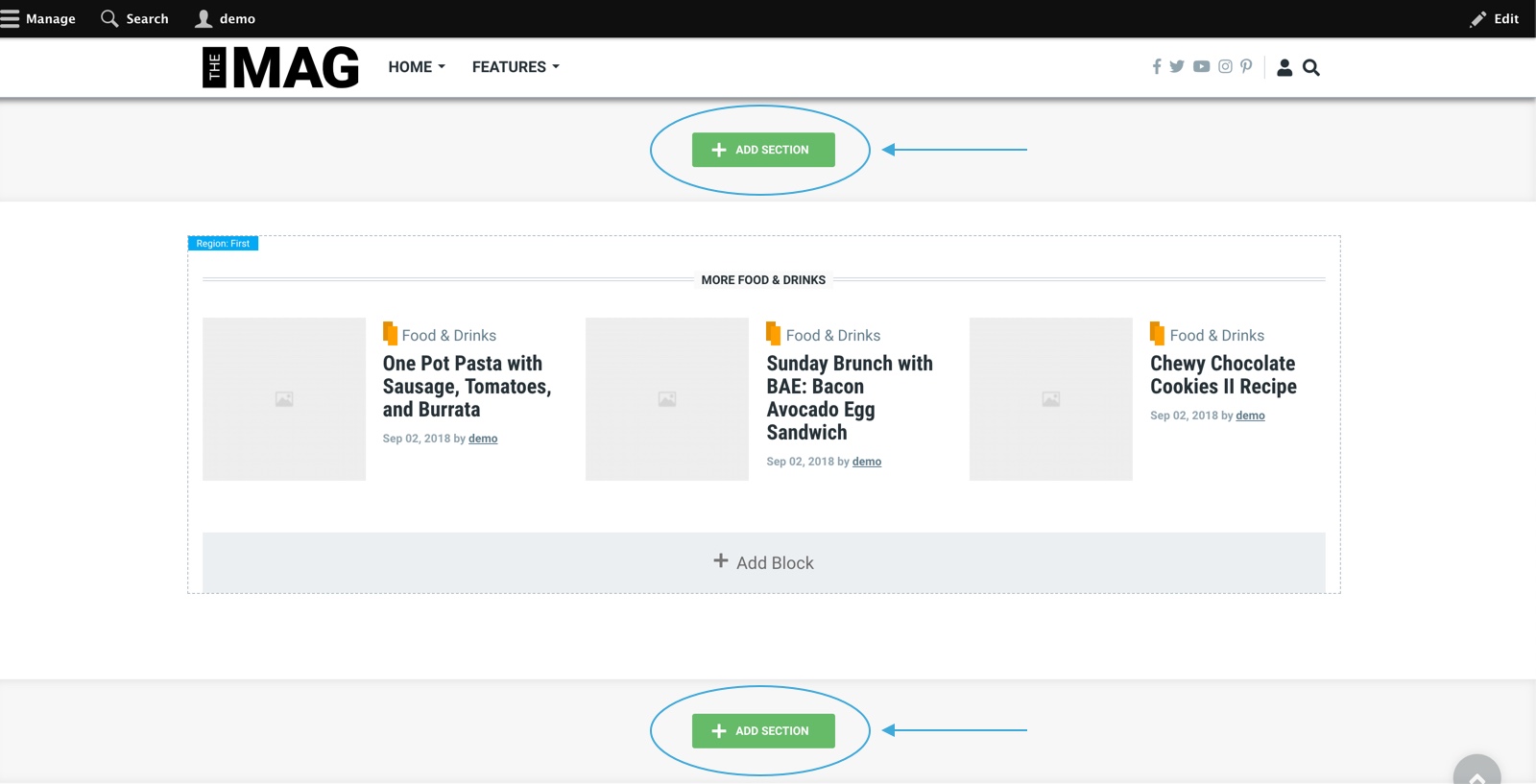 Select a layout for the section. TheMAG comes with four highly configurable layouts.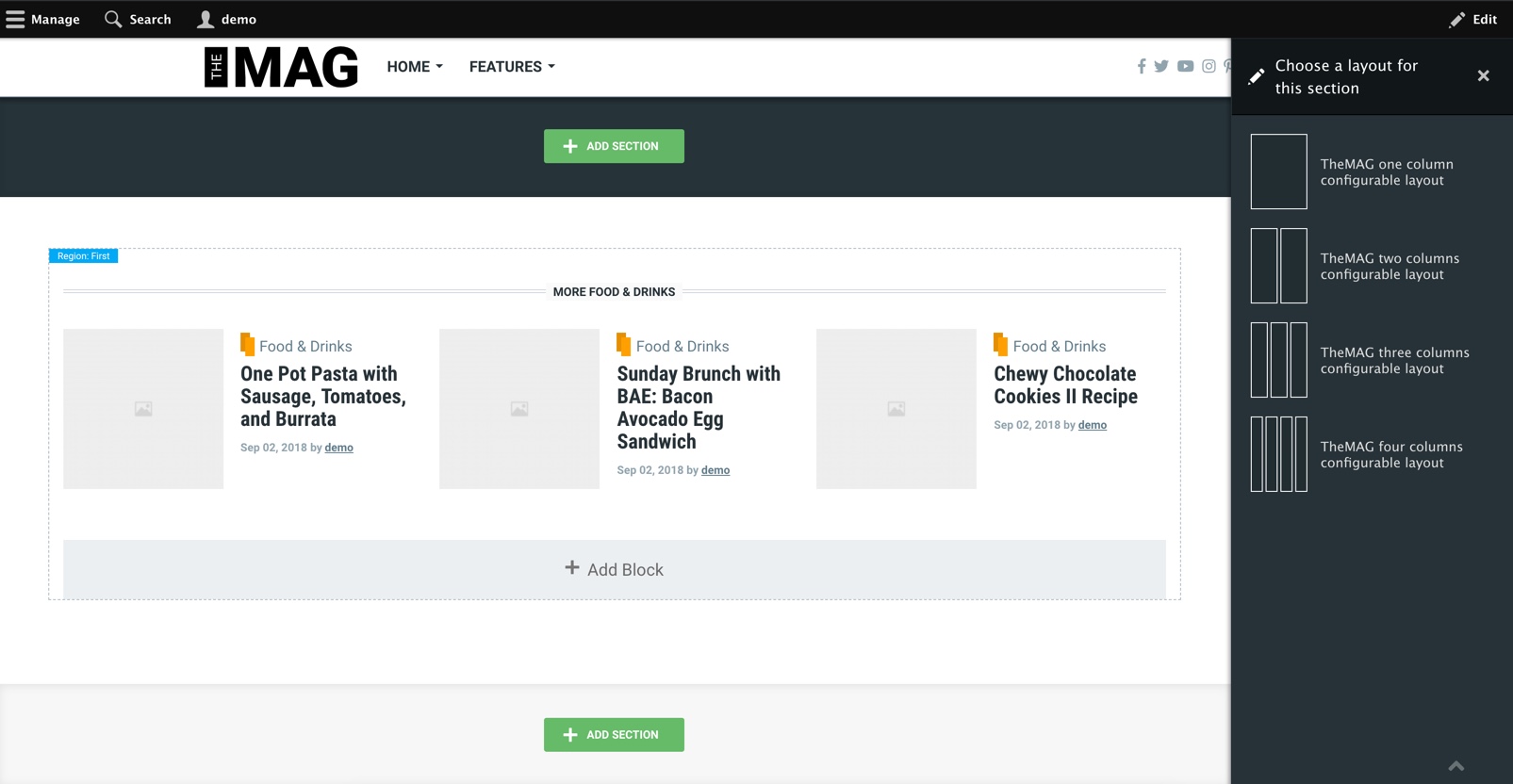 Configure the layout section by your need and click on the Add section button.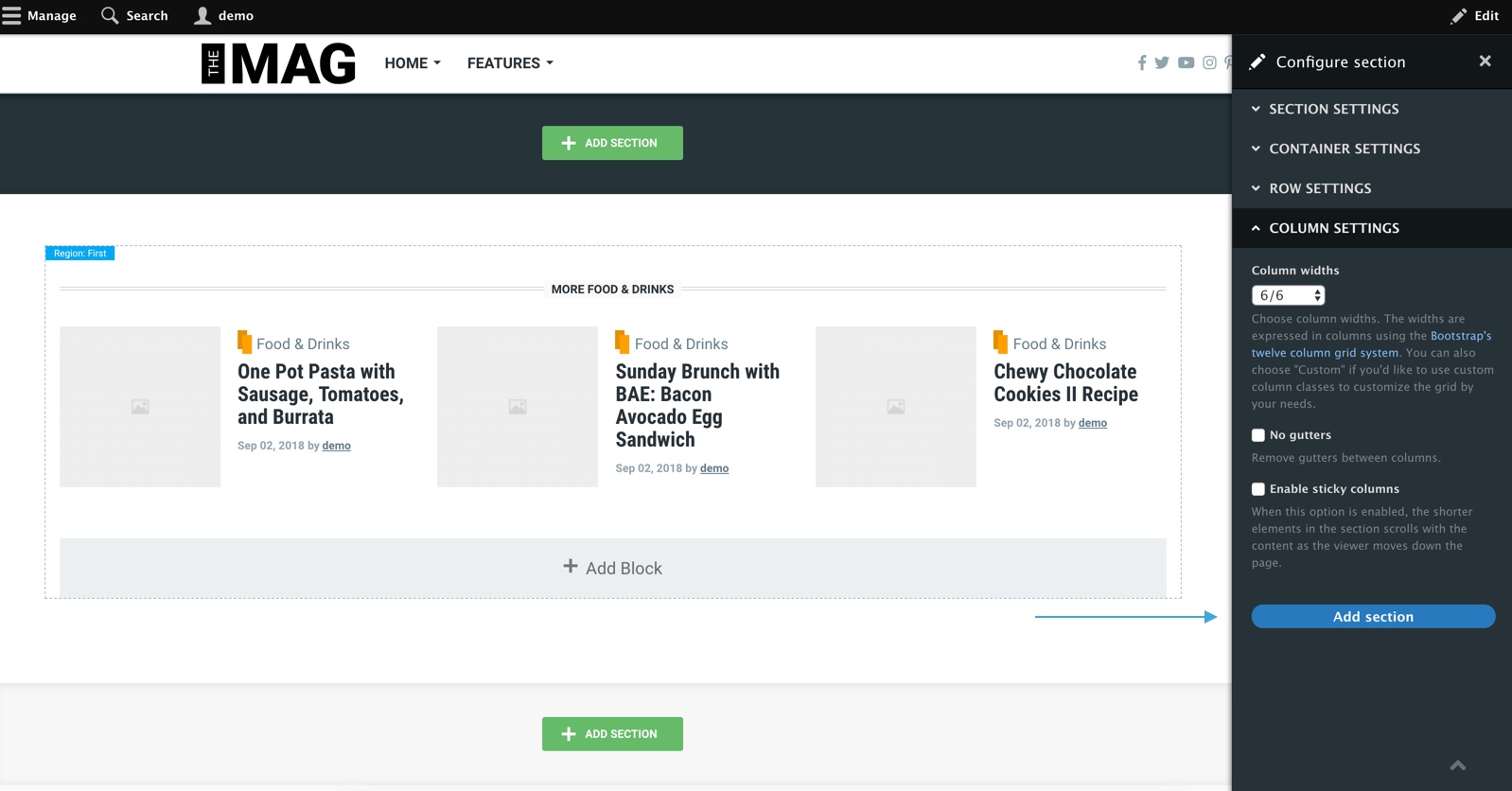 Adding Blocks​
Once the section is created, you can start adding content (block) to the layout. Each column (region) has an Add Block link. Clicking "Add Block" opens a dialog where you can choose the content to add.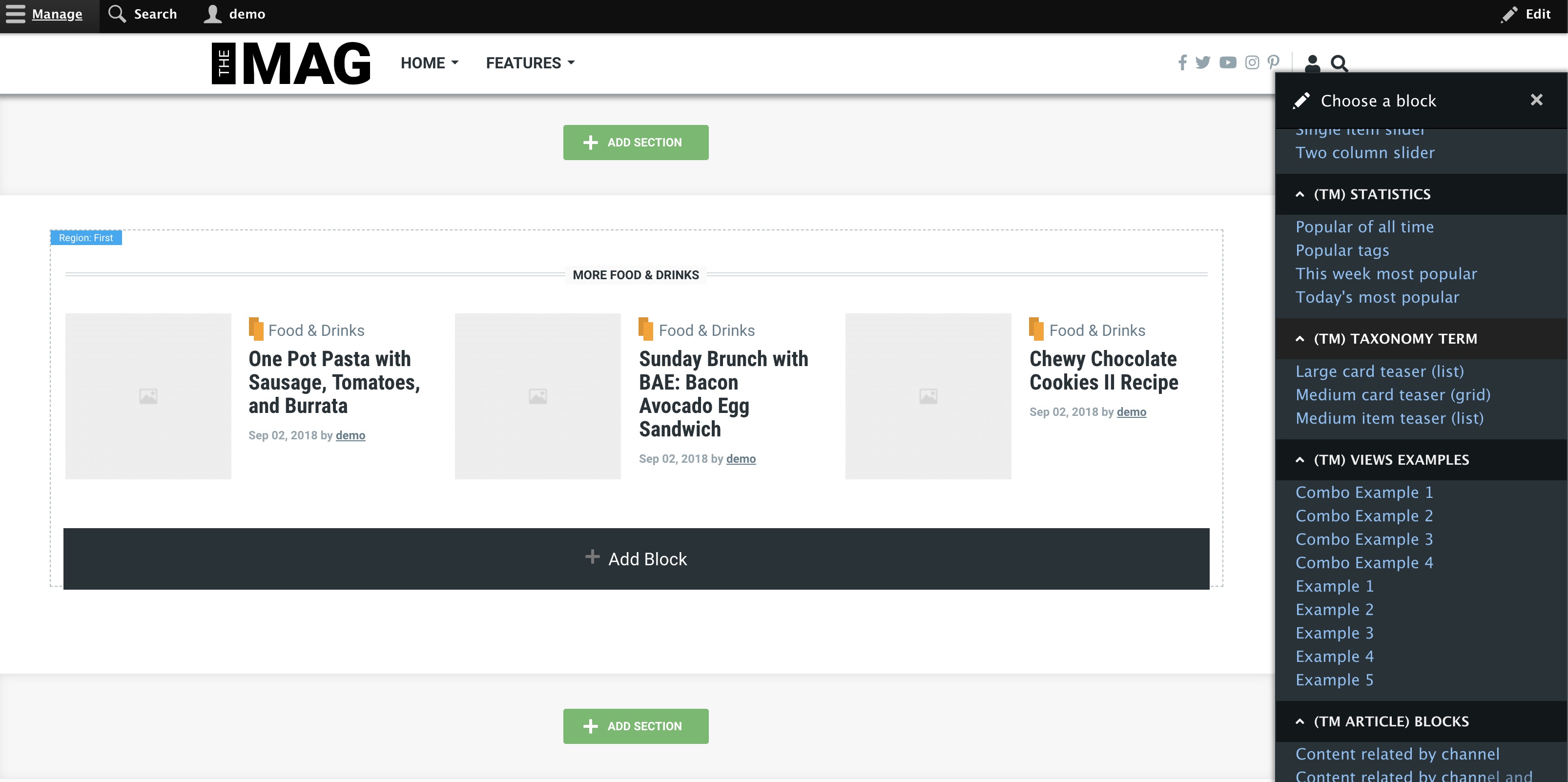 Further reading​