Theme Settings
The theme contains various configurable settings and options. Under the theme settings page, you can change your website logo, header style, you can add links to your site social profile pages, etc.
Click the Appearance link under Administration toolbar. (/admin/appearance)
Click on TheMAG setting link (/admin/appearance/settings/themag_st)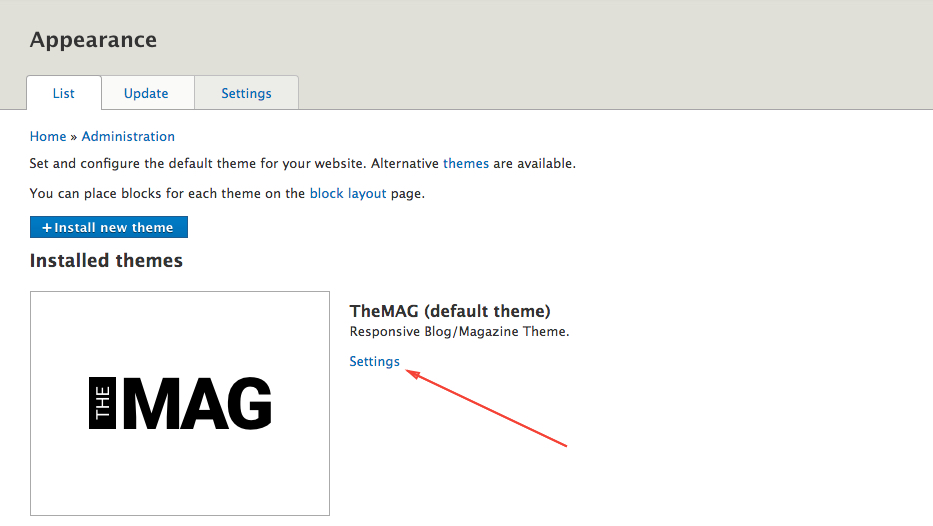 Branding​
To change the logo, do the following:
Near the bottom of the page uncheck the "Use the logo supplied by the theme" checkbox.
Upload your logo image or provide a path to your logo.
Header Style​
TheMAG comes with four predefined header styles. Click the Header tab and choose a header style for your page.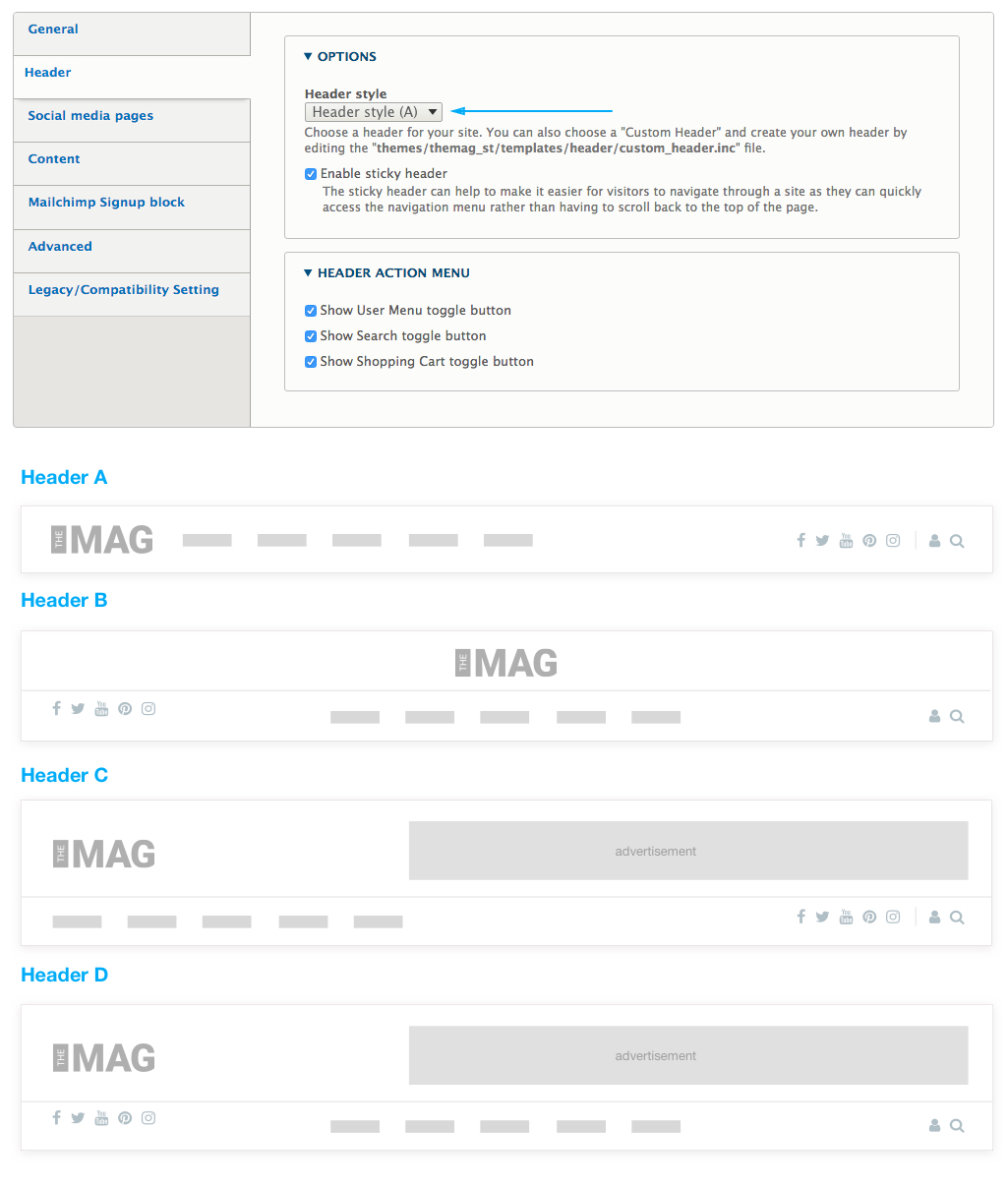 Social Media Pages​
Click the "Social Media Pages" tab to add links to your social media pages.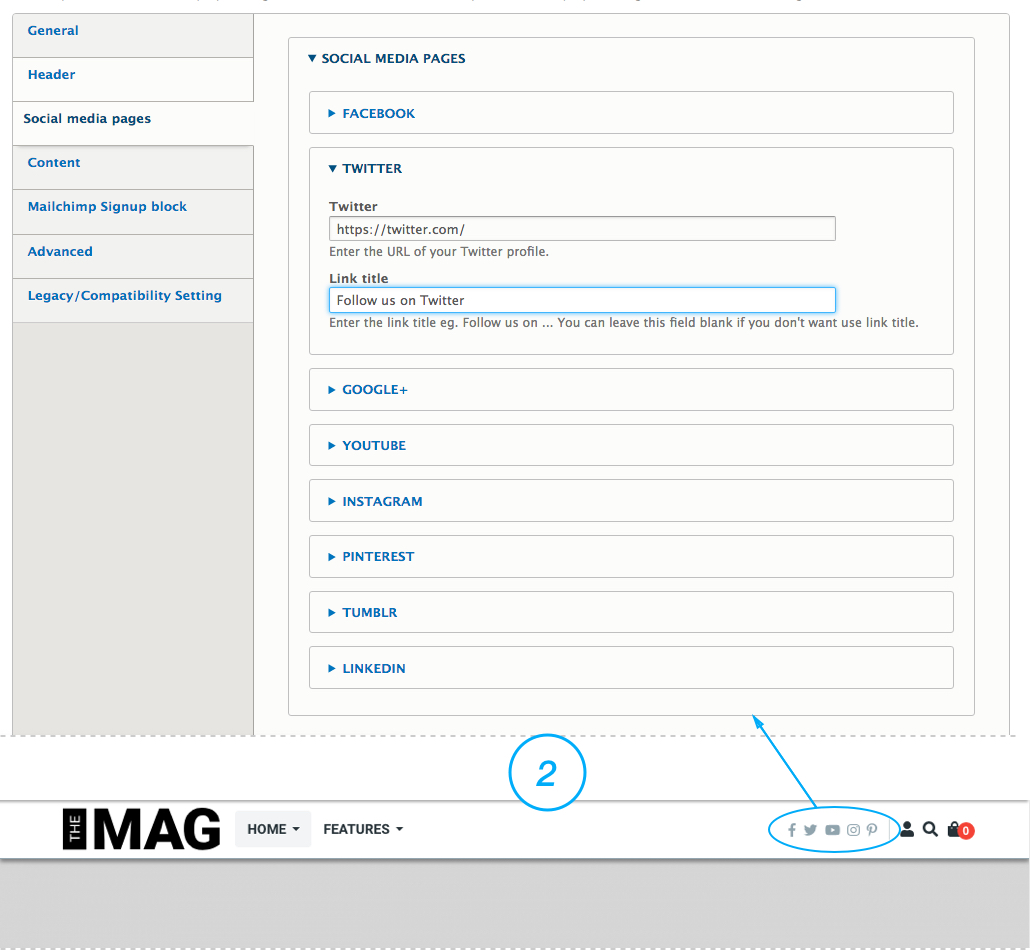 Date Format and Author Info​
Click the Content tab to configure date format and author info for article teasers. You may need to clear Drupal cache to see the changes on your website.