User Account
After the import, your account and access informations were overridden by the Demo. It is recommended to update your account informations and secure your web location before you move forward with other adjustments.
Go to your account page and click "Edit" (/user/1/edit)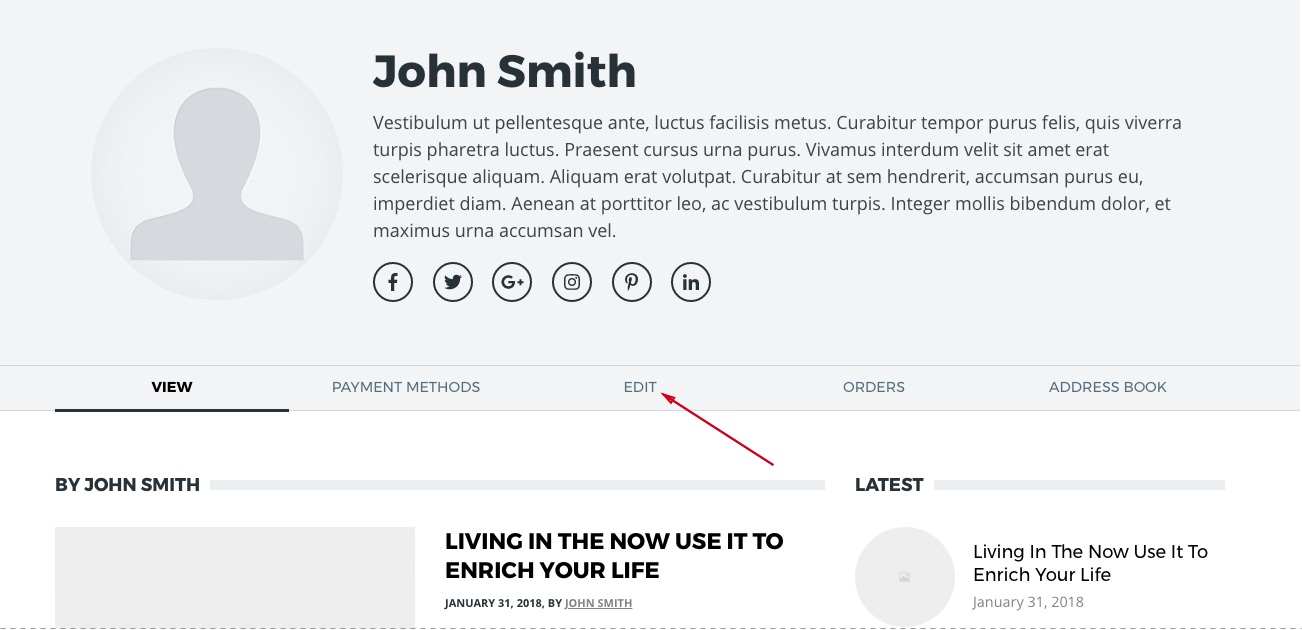 Account Info​
Under Account tab, set the username, password and email address. !!! Just to remind that your current Drupal password is demo.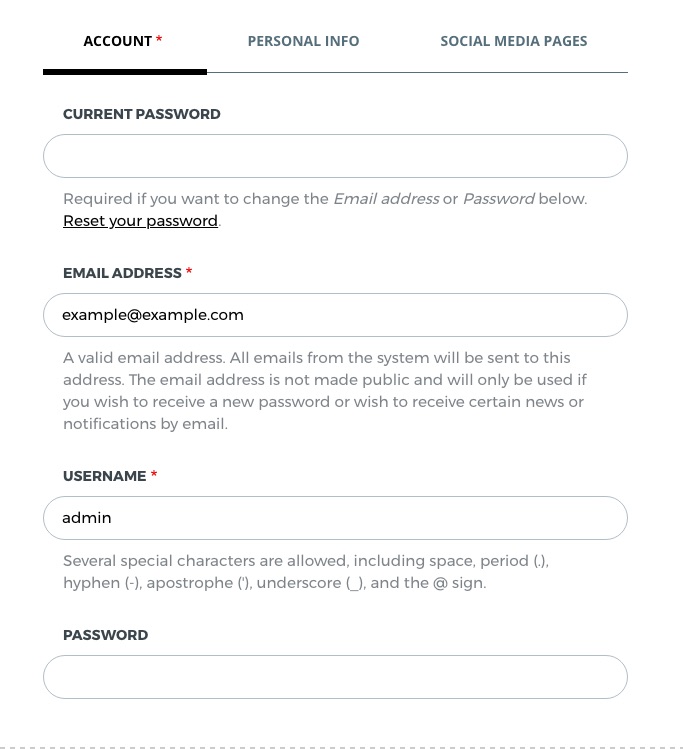 Personal Info​
Click on the Personal Info tab to upload image for your profile, choose account name and write a short bio for your self. This informations will be shown on your profile a.k.a. author's page and also will be used as a signature for your posts.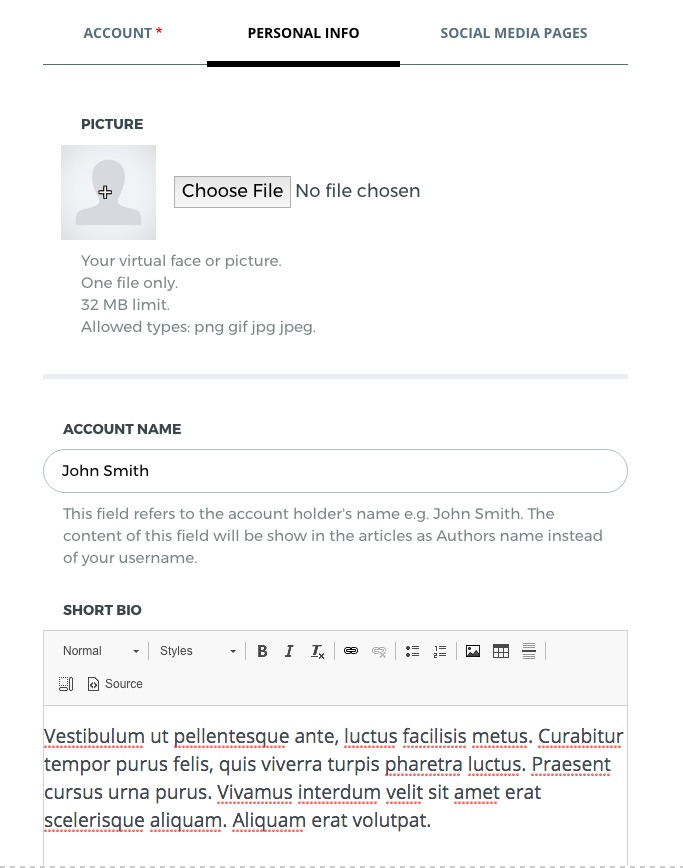 Social Media Pages​
Click on the Social Media Pages tab and add you're social media profiles that you wish to appear on your profile page.